Mayors' Ride Bios - Dennis Caffrey

1. Which Relay link do you want to ride?

Washington DC to Pittsburgh PA.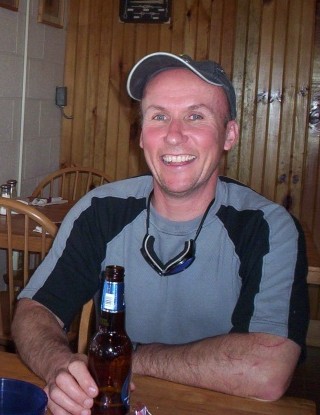 2. How you found us

Troy Bogden, trail rider & emailer extroidinaire! originally rode from dc to meyersdale & met up with troy & entourage along the way.

3. Why you want to do this ride

Have done the ride in two segments, one each in 2 years, now must do it in single completion since having enjoyed the experience so much previously.

4. Tell us about your touring experience- if little or none, indicate many miles have you ridden over the last year:

You know it really is about the experience, some good & not-so-good, the people you meet and the things you see. i have i suppose ridden somewhere in the 1500 mile range, though while riding out west, utah & co, well...one mountain has to equate into many more miles. tremendously challenging but so rewarding and is so different than the rail trails. still, i loved the greenbrier river trail in wv, the new river& creeper trails in virginia. also, the montour & panhandle trails are great and in practically my back yard. i most want to do the continental divide without interupption.

5. Tell us about your bike

My bike is is actually a modestly priced cannondale, silk trail 600 which has only been modified with stronger lighter rims, tires, & a new seat. it (not me) has actually out-performed much more expensive bikes with more experienced riders in a variety of terrains. i really don't think i could be more satisfied with anything else, at least for touring.

6. Describe your training regimen

Well, it is eclectic, combinations of riding, weight-lifting, running (sprints), as well as basketball & some structured exercise classes. my riding is probably the most freewheeling, just for the most part giddy-up & go. i usually have my bike & gear with me, so i can be rather spontaneous.
7. How are you making time for this

I didn't think i was going to be able to initially, then a opportunistic thing happened & i was able to retire early (from a fire dept), so here i go!!

8. What are your fears about doing this ride

Nothing other than a slight trepedation on my riding conditioning, since i haven't been able to have the time until now to really distance train, & oh yea, i'm never wild about the wet, rainy camping out but that's more an inconvenience than a fear. other than that...full steam ahead!

9. Do you have any special skills that you feel would benefit the Mayors' Ride?

Probably just a little more than some people as i am trained as an emt & can handle most dreaded potential crisis or less.

10. Do you have any personal contacts that you feel could help the National Bicycle Greenway or the Mayors' Ride? If so, please list them here:

I do have some acquaintances in state & local government who probably get a little more than annoyed with my advocating biking rights/opportunities.
11. If you are involved with other non-profit organizations, please tell us about them:

I am a supporter of all the local trail organizations as adventure cycling assoc, the rtc, as well as a myriad of liberal political, environmental, animal & human rights groups.

12. Anything else you'd like to share with us?

Just that i really appreciate nbg & the opportunity to do this ride. thank you!
Name: Dennis Caffrey

E-mail: dennismcaffrey@msn.com