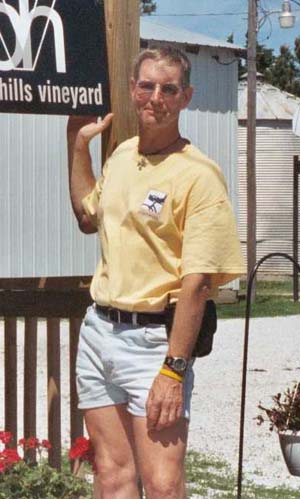 Mayors' Ride Bios - Stephen Schnitker

Which relay link(s) are you interested in?
Des Moines to Omaha


How did you find out about NBG/Mayors' Ride?
DesMoines to Omaha

Why do you want to do this ride?
To support travel by bicycle, and to meet Mayor Fahey.

Tell us about your touring experience- if little or none, indicate how many miles have you ridden over the last year:
I have ridden self contained in California, Nebraska, Kansas, Missouri, and in Iowa. Have done supported tours regularly. I commute everyday to work. I ride 6000 miles per year. .

Tell us about your bike:
They range from mountain to road, all upright. My favorite is a 1975 Gitane. I'll probably ride a Raleigh R500 Aluminum on this ride.

Please describe your training regimen:
I ride everyday. I ride with the Omaha Pedalers Bicycle Club on Club rides. .

How are you making time for this ride?
I will take annual leave from work.

What are your fears about doing this ride?
I'm always afraid of being struck by a car or truck.

If you are involved with other non-profit organizations, please tell us about them:
Omaha Pedalers Bicycle Club, Adventure Cycling, League of American Bicyclists.